CMC Announces Spencer Zembrodt as Interim AD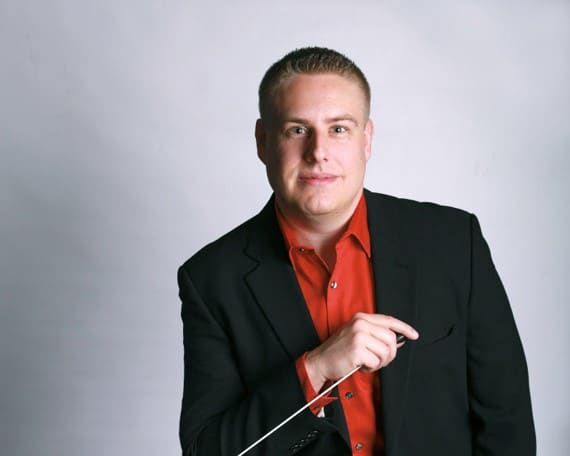 The Cincinnati Men's Chorus is thrilled to announce that Spencer Zembrodt has accepted the position of Interim Artistic Director for our 32nd season.  Spencer received his Masters of Music Performance in Orchestral Conducting from the State University of New York at Fredonia and his Bachelors of Music Performance in Percussion from the University of Louisville.  He was formerly Assistant Conductor of the Shippensburg Symphony Festival. He was also engaged as a guest orchestra and choir conductor and vocal coach for the Universal Artists Festival.  Spencer joined CMC as a member of our baritone section and more recently has been our Principal Accompanist.  We look forward to working with Spencer in his new position.
"We are so happy to have Spencer joining us," said Bruce Preston, CMC board president. "He has been a dedicated member for years and he will bring a fresh artistic perspective to our performances."
The CMC will present our annual holiday concert, "Family" on December 3 & 4, 2022 and our annual Pride Concert, "Friends" on May 20 & 21, 2023.  Both concerts will be performed at Memorial Hall.  Rehearsals for our season begin September 7, 2022 and auditions can be scheduled by filling our our form here (click here).
About the Cincinnati Men's Chorus:
The Cincinnati Men's Chorus is a group of gay, straight, bi and trans men. Through our music, we strive for excellence; support and nurture our members; entertain our audiences; and work for justice, equity, diversity, inclusion, and harmony between the gay community and the community at large. We are a non-profit, 501(c)(3) organization.
For more information about CMC, visit our website: https://www.cincinnatimenschorus.org
###